Skip to Main Content
It looks like you're using Internet Explorer 11 or older. This website works best with modern browsers such as the latest versions of Chrome, Firefox, Safari, and Edge. If you continue with this browser, you may see unexpected results.
RESEARCH GUIDES
Event Details
Event Details: Thursday, April 20th, 7 pm - 9 pm, Highland Campus Social Staircase
Building Music
John-Mike Reed Bio
Former ACC Student, John-Mike Reed a.k.a. Dr. Bleep, has been designing and manufacturing analog and digital services that blink at Bleep Labs for over 10 years. Bleep Labs design and manufacture noisy objects in Austin, TX. He has held workshops and talks on synth making, soldering, circuit bending, and beyond.
John-Mike Reed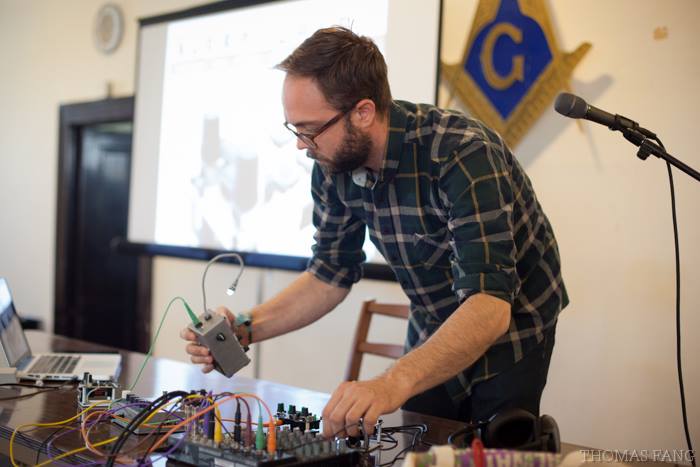 ---