Skip to Main Content
It looks like you're using Internet Explorer 11 or older. This website works best with modern browsers such as the latest versions of Chrome, Firefox, Safari, and Edge. If you continue with this browser, you may see unexpected results.
RESEARCH GUIDES
Subject Guide
Lynda Infante Huerta
Biology Videos
Access Science

AccessScience is an authoritative and dynamic online resource that contains incisively written, high-quality reference material covering all major scientific disciplines. An award-winning gateway to scientific knowledge, it offers links to primary research material, videos and exclusive animations, plus specially designed curriculum maps for teachers. With these and other online features, AccessScience is continually expanding the ways it can demonstrate and explain core, trustworthy scientific information that inspires and guides users to deeper knowledge.

Films on Demand

Educational videos on Biology related topics.
Kanopy

This link opens in a new window
PBS - NOVA

Science related episodes, videos, articles, and shorts.
Biology Apps
Apps (little software applications) allow you to customize your tablet to do the things you like to do. Some of the apps listed are free, while others are fee-based. Additionally, some apps are initially free, and then require in-app purchases if more features and functionality are desired. Listed, you will find some app recommendations we have come up with through trial, error, and our own experiences.
ACC Library Services does not endorse any fee-based apps nor it is liable for reimbursement of any apps paid for by patrons. Please refer to the Tablet Circulation Policy for further details.

Biology- this app provides an overview of basic Biology for students and offers help in preparing for exams. (iOS)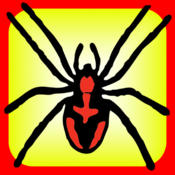 Infectious Diseases- this app discusses the most important topics in infectious diseases and is ideal for all medical professionals, medical residents and interns, nurses, medical students, and of course curious lay people who just want to learn more about infectious diseases. (iOS)
Gene Screen
-
this app provides information about recessive genetic disease in different cultures and ethnicities, with an emphasis on diseases that are more prevalent in the Ashkenazi Jewish population. (iOS)
---